Engineer's Day
One of the most eminent engineers ever produced by India, Sir Mokshagundam Visvesvaraya, better known as M. Visvesvaraya, was a man of high principles and discipline. An engineer par excellence, he was the chief architect behind the construction of the Krishna Raja Sagara dam in Mandya which helped to convert the surrounding barren lands into fertile grounds for farming. An idealistic person, he believed in simple living and high thinking. His father was a Sanskrit scholar who believed in providing quality education to his son. Even though his parents were not financially rich, the young boy was exposed to a richness of culture and tradition at home. Tragedy struck the loving family when his father died when Visvesvaraya was just a teenager. After the death of his beloved father, he struggled hard to get ahead in life. As a student he was poverty stricken, and earned his livelihood by tutoring smaller kids. Through his hard work and dedication he eventually became an engineer and went on to play a pivotal role in designing the flood protection system in Hyderabad. He was decorated with numerous awards and honors for his relentless contributions to the country.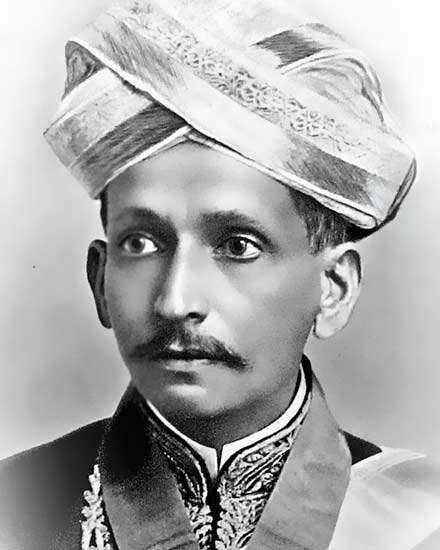 He is best remembered for the instrumental role he played in the construction of the Krishna Raja Sagara Lake and dam in 1924. This dam not only became the main source of water for irrigation for the nearby areas, but was also the main source of drinking water for several cities.
Visvesvaraya was knighted as the Commander of the Order of the Indian Empire (KCIE) by the British for his contributions to the society in 1915.

He was awarded with independent India's greatest honor, The Bharat Ratna in 1955 for his relentless work in the fields of engineering and education.

He is the recipient of several honorary doctoral degrees from eight universities in India.